ACORD PLUS school is looking for experienced English teachers to work full-time and part-time.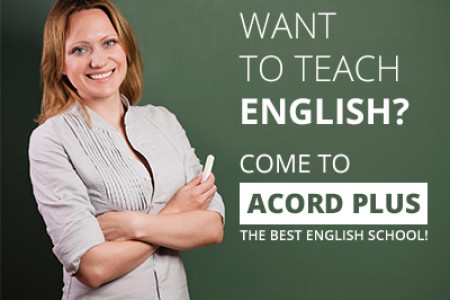 We need:
– Outstanding, enthusiastic, and highly organized teachers
– Experienced in working with university students
– Age: 20-30
– Excellent knowledge of English, Romanian, Russian.
– Organize and provide lesson plans according to topics to be studied withing the deadlines a
– Provide a positive environment in which students are encouraged to be actively engaged in the learning process
– Communicate effectively, both orally and in writing, with students and other professionals on a regular basis
– Ensure that student's learning process and achievement is continuous and appropriate for the certain level
– Prepare classroom for class activities/lessons
– Provide a variety of learning materials and resources and using them in language learning activities
– Call the students who were absent after the lesson and the next day before the lesson
We offer:
– Full social package
– A great salary
– Very good working conditions
– Quickly learning and positive attitude
To apply, send your CV in English to hr@acordtravel.md with "English Teacher" in subject.The company has the right to make interview appointments only with the selected candidates.
Don't forget to recommend this article to your friends!